One of the biggest key factors in growing your company's digital presence is SEO. If google can't even find you then your audience won't be able to. One thing we do know about SEO is that it's time-consuming in that it's a marathon and not a race. It takes a lot of work to see the smallest amount of turn around. Sure, have we seen people who organically grow without really trying? Yes, but that's a total lottery. It works out for a few people while everyone else is jealous. 
If you don't have all eyes on your website here are a few common SEO mistakes that should be easy to spot. Once you notice the problem you know it's time to call in the professionals to help out!
Not Having A Clear Header Hierarchy 
Out of all of the SEO mistakes, this one can be one that goes pretty unnoticed. We blame all of the wonderful design work that has been coming into trend in the last few years. When you love a design you don't question how a computer will read it. The designs are meant for human eyes, so don't ignore our robotic friends! That could hurt your website's SEO in the long run.
In order to read and index a website into search results, google's bots read through all of the text on a webpage. Headers (h1-h6) act like main titles and subtitles. Having a proper hierarchy on a website makes it easier for search engines to pick out the most important information and begin to list a website for what it thinks is the most relevant. 
If a webpage has no title or too many important titles, the main idea is unclear and search engines won't understand what a webpage is relevant to.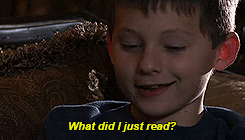 Pages With Missing Meta Descriptions 
If you aren't well versed in SEO terminology you might be a little lost here. So here is a quick reference to what a meta description is.
The meta description basically acts as a summary for a webpage in search results. These help a user know that they have found what they are looking for. It's a common thing for people not to know where they can go and fill this out or how to write the best meta description for a page. These descriptions also help pages with keyword relevancy and can be what pushes a page from the 5th result to the 3rd. 
Now, let's take a break for some shameless promotion. 
iNNOV8's Solution To These Technical SEO Mistakes
If you notice those errors above on your site we can help with that. We offer complete site audits that can detect those errors and others that are hurting your website's SEO optimization. From there, we can put you onto our SEO maintenance plan to help get your website on Google's good side. 
Now, on to content mistakes that can affect SEO.
Having Content Not Keyword Optimized 
We may not be a marketing firm but we understand that brand voice is important. However, voice and SEO optimized content normally do not get along. While the content on a webpage may be moving, thought-provoking, or even clever if it isn't spiced correctly with keywords than it isn't going to rank well in search results. 
On the other hand, if a webpage is overstuffed with keywords, that won't work either. Not only will the content not answer or guide a user but it will get flagged as being spammy. Which, overtime is the easiest way to get lost in the sea of search results. 
Not Publishing Content Regularly 
Here is the most common SEO mistake people make. We get it, starting a blog or keeping up with one can be tough. But, in order to really gain traction and keywords off of new content, it needs to be done regularly. Not every once in a while or in bursts, regularly. As they say, content is king in the realm of SEO. So please, be attentive to your king. 
iNNOV8 Can Help With Content
Our abilities don't just stop at the technical side of things! We can help you correct the past mistakes in your content or even help you do keyword research around what you are currently writing. If you don't have time to keep up with a blog, or just really hate writing, we can get to learn your company's voice and manage that for you.
If you notice one, or all, of these SEO mistakes on your website, don't hesitate to reach out to us!